Chinese New Year -

Year of the Goat 2015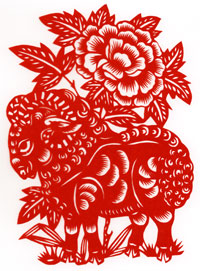 The Chinese New Year is the most important holiday in China. The Chinese New Year is on the first day of the Chinese lunar calendar, so it is also called the Lunar New Year. And it is also referred to as the Spring Festival since it marks the beginning of the Spring term, which is the first term of the 24 terms on the Chinese lunar calendar. The Chinese New Year for 2015 is on 2/19/2015 and it is the Year of the Goat (Sheep).
One of the important things for the Chinese New Year is gift giving during the new year. The Chinese New Year gifts we created here are highly personalized so they are more meaningful and unique as gifts for the Chinese New Year.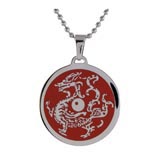 It's time for permanent, personalized gifts and keepsakes. We have carefully created a small collection of pendants and tags here, on which you can have your names or words. Please choose the design you like below to get your personalized pendant.


Chinese stamps are unique in Chinese culture, which not only have practical functions, but also are works of art themselves and an indispensable part of Chinese painting, calligraphy or your artwork. it!

The Chinese symbol for Double Happiness is indispensable for Chinese weddings. A large Chinese character, Double Happiness, on a red piece of paper or in paper cut is always put where it must strike the eyes on a young couple's wedding. Check it out...

Chinese New Year Greeting
A list of Chinese greetings often used for Chinese new year and other occasions. Click here

The Chinese birthday stamp (chop) with Chinese animal sign Ox is perfect as a gift for one's birthday. You can customize the name and address on the stamp or have your own words on it instead of the address.
Chinese New Year 2014 - Year of the Horse
Chinese New Year 2013 - Year of the Snake
Chinese New Year 2012 - Year of the Dragon
Chinese New Year 2011 - Year of the Rabbit
Chinese New Year 2010 - Year of the Tiger
Chinese New Year 2009 - Year of the Ox
Chinese New Year 2008 - Year of the Rat