Fu - the Chinese Character for Blessing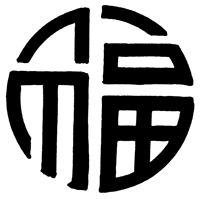 Fu (福) is one of the most lucky Chinese characters in Chinese culture. You can see it on the walls or doors of Chinese homes during Chinese New Year. It is the lucky symbol for Chinese New Year.
Basically Fu means a good, lucky and happy life for a person. It has five characters (the five Fu), i.e., longevity; riches and honor; good health and peace; kindness and virtue; and natural death (good ending).
Chinese love the character so much that it has been written in many many ways. See the 100 blessing characters. It is also one of our top ten Chinese characters. You can get the top ten package here.
Related

Sterling Silver Pendant, Bangle, Bracelet